Malta has left me with a few bruises, scars, cuts on my feet and a sunburn that has made carrying my backpack nigh impossible. It's hot, dirty

Continue Reading

no comments

The thought struck me. I was sitting on the green, surrounded by sunshine, a calm wind, and the buzzing of some curious bees. I had finished the

Continue Reading

no comments

He had an owl on his hand. I remember kissing it the first night I met him in the flesh, our first bonds formed through the flames of Tinder.

Continue Reading

1 comment

My left breast is bigger than my right. It seems sadder somehow, like it's the one carrying the weight of all my expectations and failing to meet

Continue Reading

no comments

He lived by the sea but wasn't bothered about sitting and enjoying the view. I didn't understand that about him. I can always see something new

Continue Reading

no comments

Travel involves sacrifice. Especially when you up and leave, heading to the other side of the world for an indefinite amount of time by yourself:

Continue Reading

no comments

WHERE DID I COME FROM, COTTON-EYE JOE? Hehe. Thought I'd do up a few little maps for you all that I will keep updating as I travel. Just

Continue Reading

no comments

As posted on Instagram: Today I walked through the woods. Words fail me, even now. It is like the landscape is from my dreams; from my

Continue Reading

no comments

Steyning is a beautiful little village just west of Brighton in the south of England. I'm house and pet sitting here for a week with future

Continue Reading

no comments
Instagram
Instagram has returned invalid data.
Get new posts in your inbox
Mate, who am i?
(I ask myself the same thing)
Travelling can be really hard when you never feel like you're prepared. But, the more I do it the more I realise that being unprepared is the best way to travel. I'm Rowena. I live with depression and an anxiety disorder, which inspires a lot of my writing. My first reaction is to over-pack, over-worry, freak out, and give myself a headache. I'm consciously rebelling against that.
Get $25 (AUD) free! Use booking.com through this link
Help a sister out: use my Airbnb referral code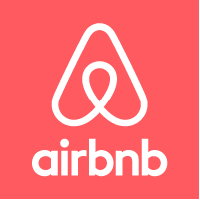 Subscribe to Blog via Email